Welcome to Eurobank
Open Banking Portal
Explore, subscribe to and be creative with our APIs.
Let's see what you come up with!
Explore our Products
Sign up
Create a new account and get started with our
APIs. It's free to join.
Explore our APIs
Take a look at our API products and quickly find
APIs to construct a fully featured application.
Create
Subscribe to a plan and create your application
to make use of our APIs.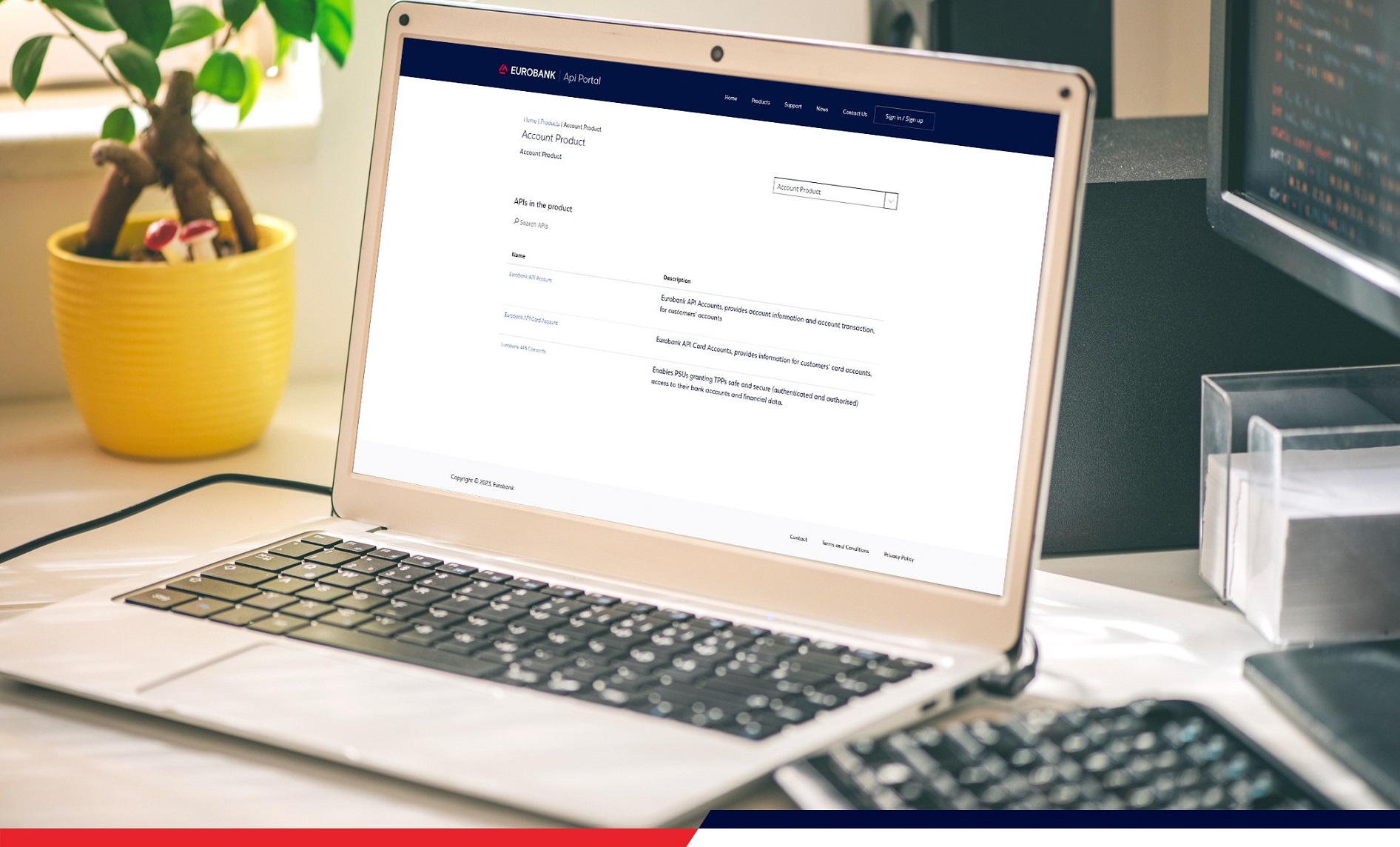 Account Product
Provides accounts and card information and transactions.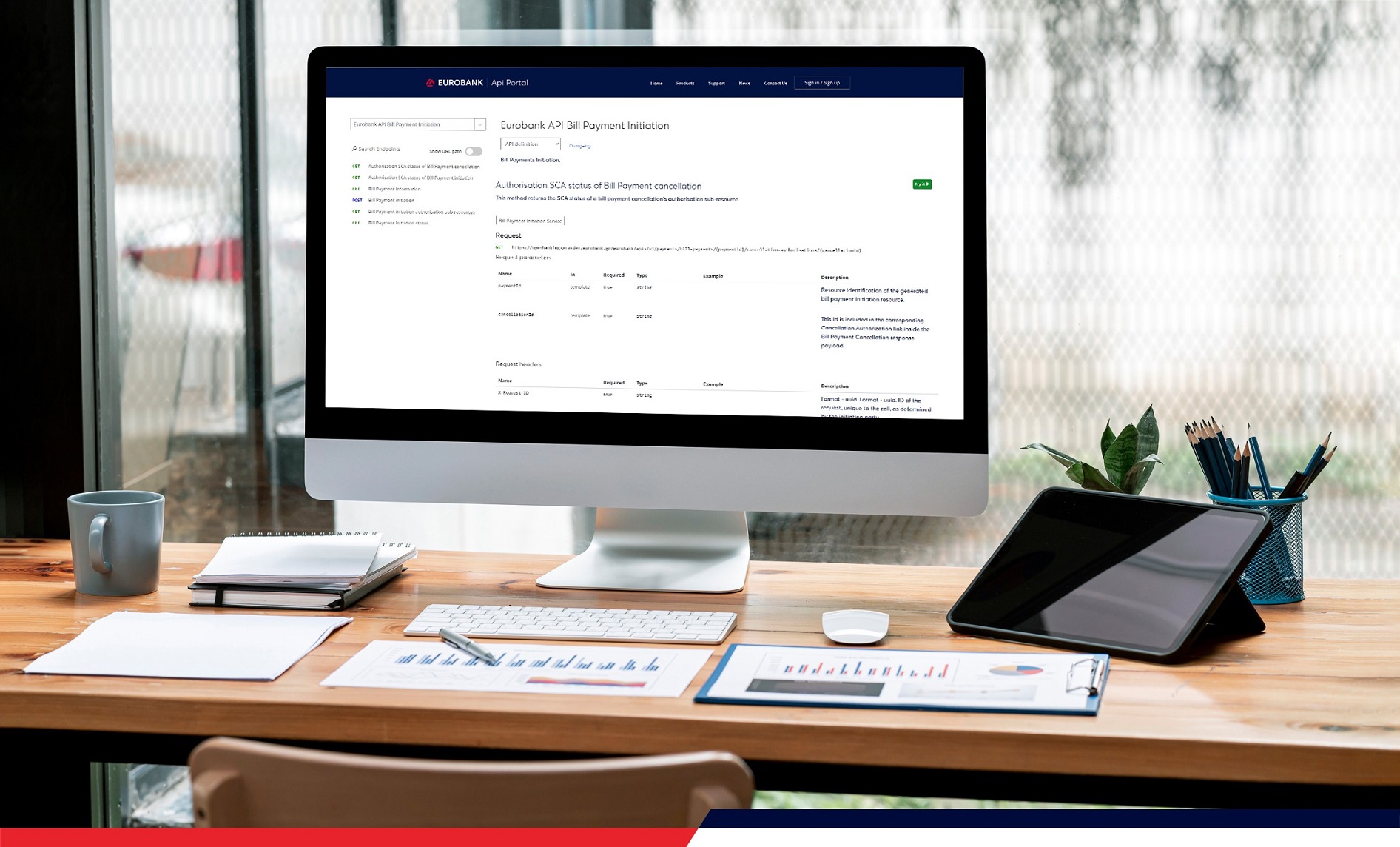 Payment Product
Provides the ability to execute domestic or cross-border payments, card payments or bill payments.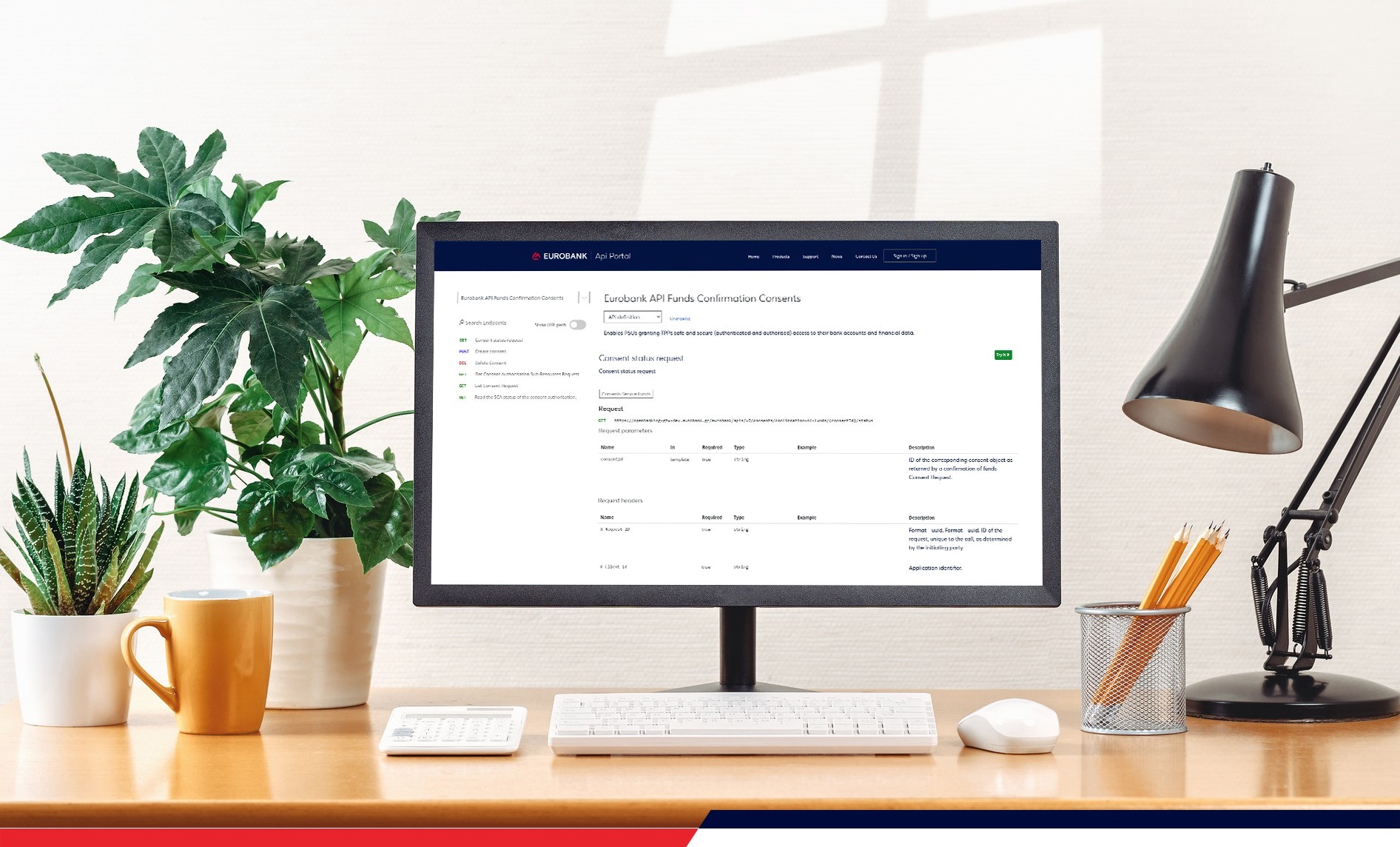 Funds Confirmation Product
Confirms funds availability on Eurobank accounts or cards.